AIRDOS01
AIRDOS01 dosimeter is a diode detector designed for operation on-board aircraft. The dosimeter is equipped with a battery that enables its operation for a month, an integrated GPS receiver that records the flight trajectory and allows to obtain the time of significant detected events. The dosimeter is used to estimate the dose received by flight crews during a flight.
AIRDOSF01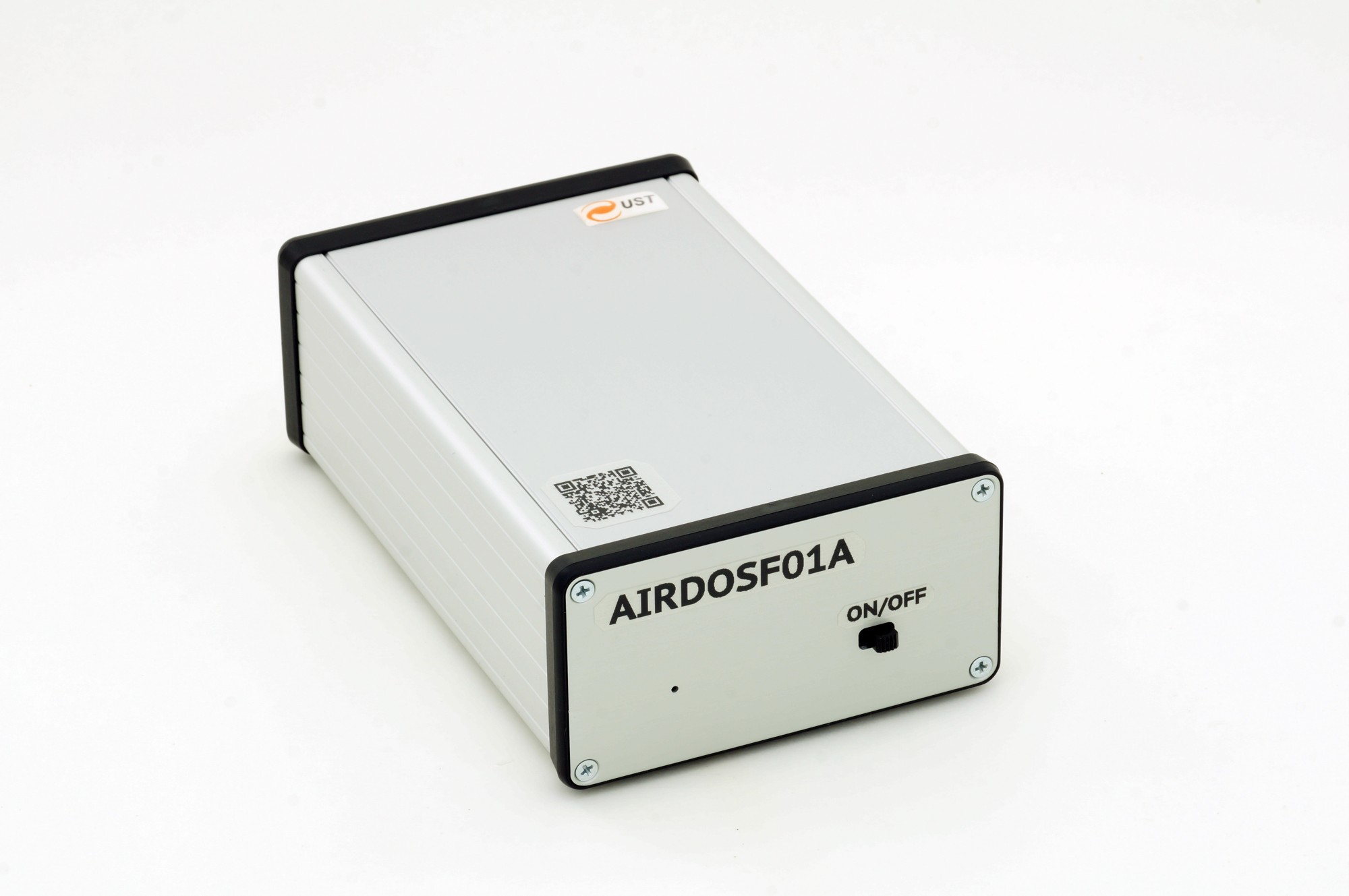 AIRDOSF01 dosimeter is comparable to the AIRDOS01 version, the main difference being in that the detection diode was rotated 90° (based on the customer's request) and the absence of a GNSS receiver for localization.
AIRDOSC01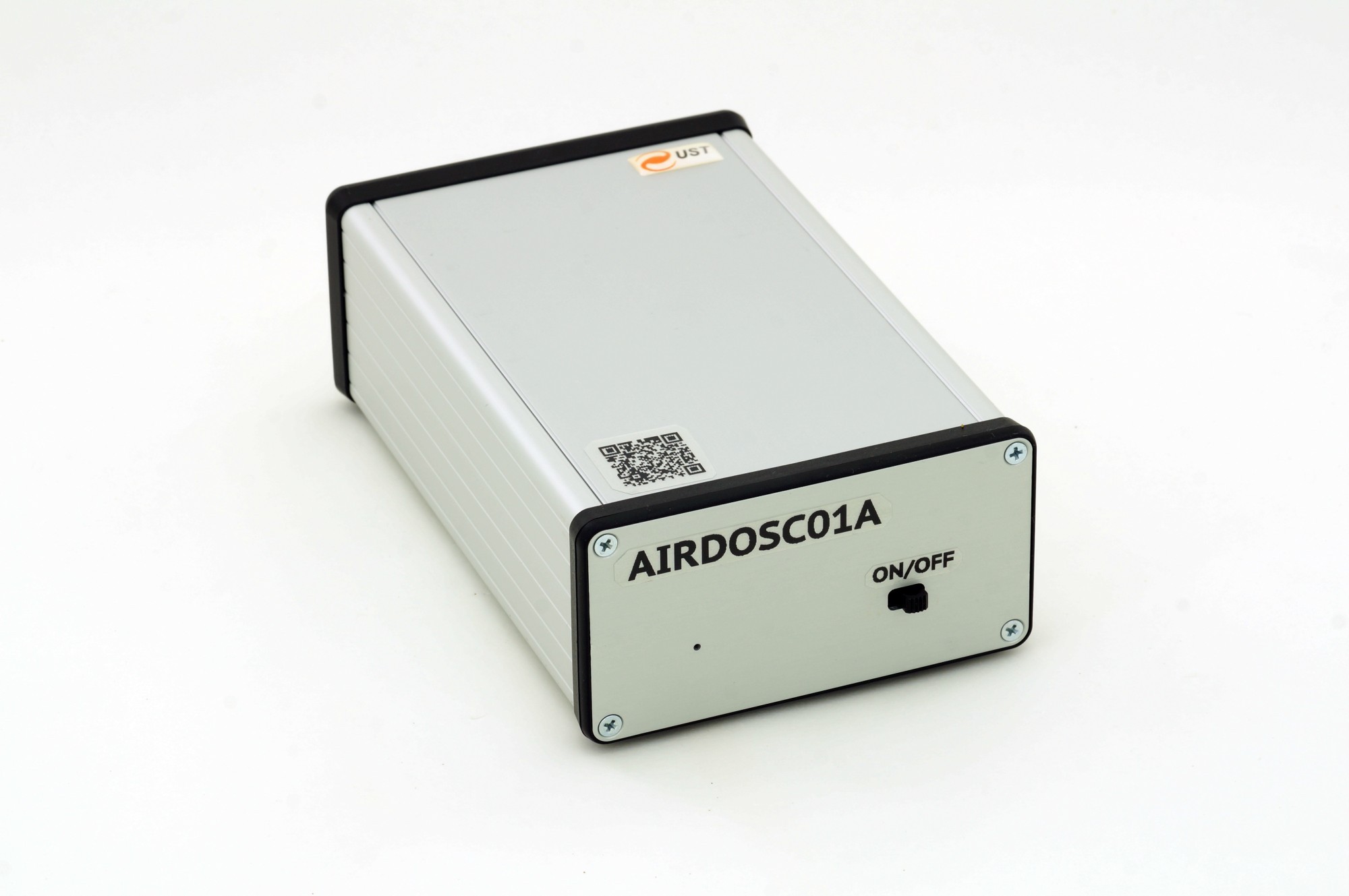 AIRDOSC01B is a scintillation detector also designed for operation on-board aircraft. It is equipped with a primary cell ensuring maintenance-free operation for a period of three months.
AIRDOS02
A second version of our onboard dosimeter in a more compact design. The dosimeter is based on a semiconductor PIN diode with a detection volume of 60 mm³. The device is designed to carry on measurements for up to half a year. The data is logged to an SD card.
AIRDOS03 (UAVDOS)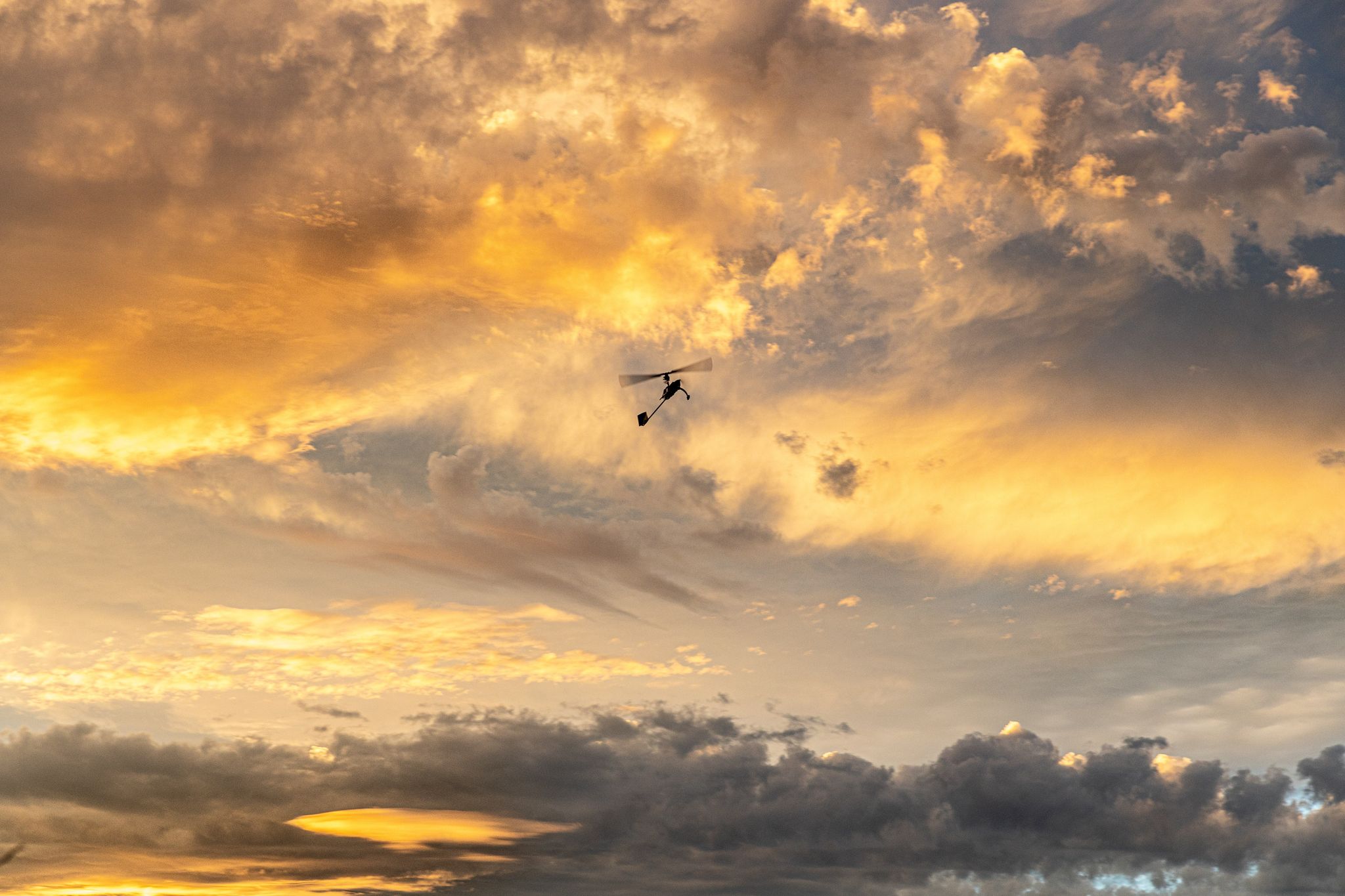 AIRDOS03, also called "UAVDOS", is a semiconductor detector developed in cooperation with ThunderFly company as a measuring device for TF-ATMON system. The detector is designed to be light-weighted and capable of connecting to the drone's avionics. It meets the requirements for TF-ATMON's sensors and therefore can share a power supply, data storage, or telemetry link with common drone avionics. This eliminates excess weight that would otherwise have to be carried with the detector and that will decrease the flight range and lower drone parameters. The particle detector is at the same time compatible with Pixhawk standard for connecting devices to drones. "UAVDOS" is thus compatible with a large number of existing drones.
The TF-ATMON system in combination with the sensor makes it possible to search for places with increased intensity of radiation and optimally use flight time to obtain high-quality data.
Interested?
Even if you have specific requirements or our products do not precisely fit your needs do not hesitate to contact us. We are ready to customize our products to help you find solutions to address your problems.