UST company has a long-term experience with the development of dosimeters and spectrometers primarily intended for scientific purposes. Examples of its products include open-source dosimeters for primary and secondary cosmic radiation - the SPACEDOS and AIRDOS series, that are indeed very unique in their properties.
SPACEDOS dosimeters are not used only for terrestrial purposes. They have already successfully participated in several space missions. SPACEDOS02 measures, for a period of a regular crew change lasting several months, aboard International Space Station. SPACEDOS01 dosimeter has been modified for mounting inside cubesats and was sent to Earth's orbit as a part of SOCRAT-R satellite.
SPACEDOS and AIRDOS dosimeters are high-quality, durable and simply modifiable devices that can be easily customized, including specific mounting requirements, the choice of power supply, volume of the sensing element, the range of measured energies and more.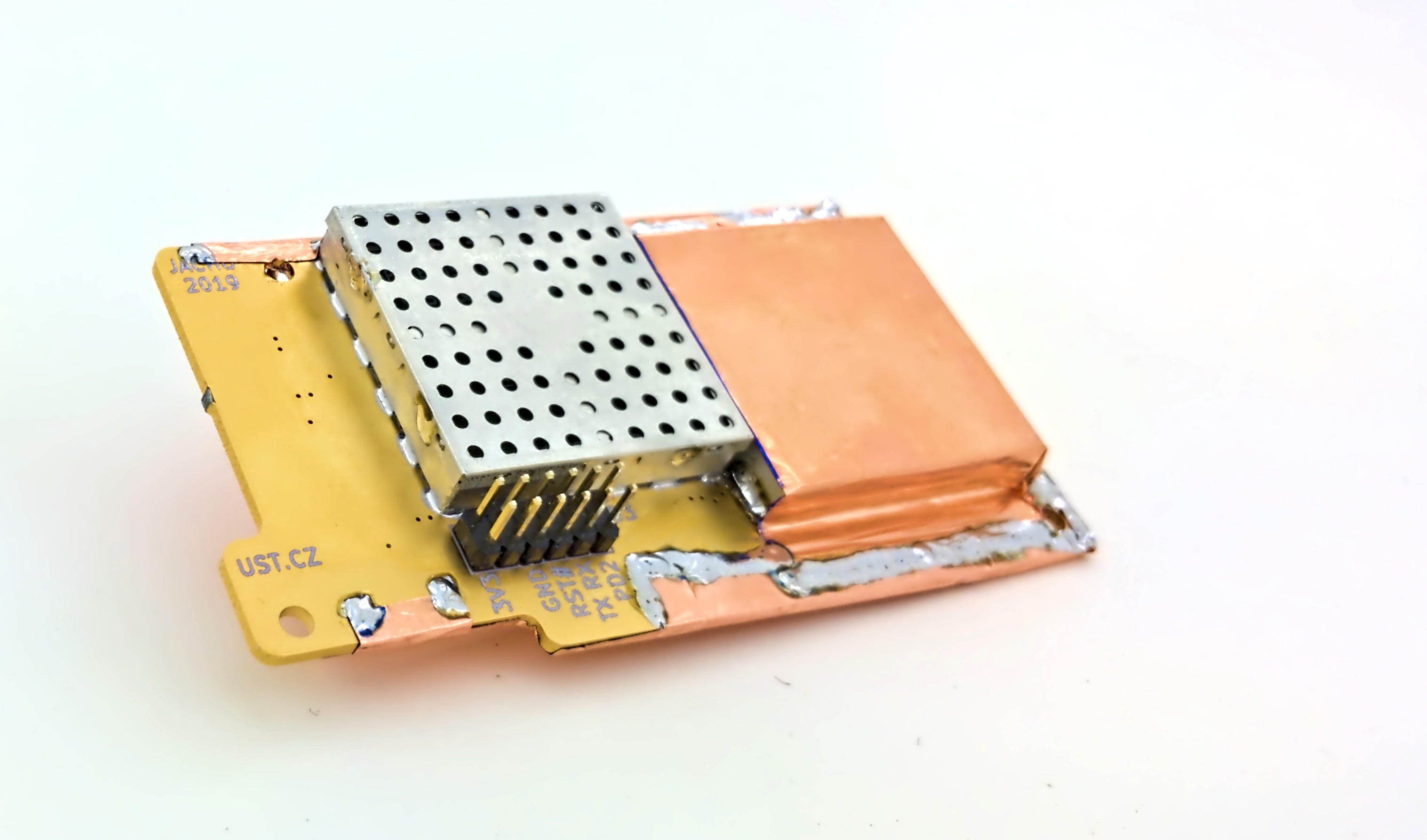 List of UST dosimeters
| Type | Sensing element | Typical use case | Notes |
| --- | --- | --- | --- |
| LABDOS01 | Si PIN diode | universal experimental | Powered by USB,optional SDcard storage. |
| SPACEDOS01 | Si PIN diode | Cubesat, satellites | Designed for SOCRAT-R mission. |
| SPACEDOS02 | Si PIN diode | Manned space missions | ISS Space Heritage. |
| AIRDOS01 | Si PIN diode | Aircrafts | The first version of a semiconductor dosimeter for monitoring the dose obtained during civil flights. Equivalent to Liulin aircraft dosimeters. |
| AIRDOS02 | Si PIN diode | Aircrafts | An improved version of AIRDOS01 dosimeter. |
| AIRDOSF01 | Si PIN diode | Aircrafts | Si diode rotated 90 degrees compared to AIRDOS01 dosimeter. |
| AIRDOSC01 | CRY19, SiPM | Aircrafts | Scintilation-based detector designed for aircrafts. |
| GEODOS01 | Nai(Tl), SiPM | Terrestrial use (static) | Scintilation dosimeter designed for outdoor, static and long-term installation in areas with difficult access. The dosimeter is equipted with an inbuild logger and the LoRa IoT transmitter. |
LABDOS01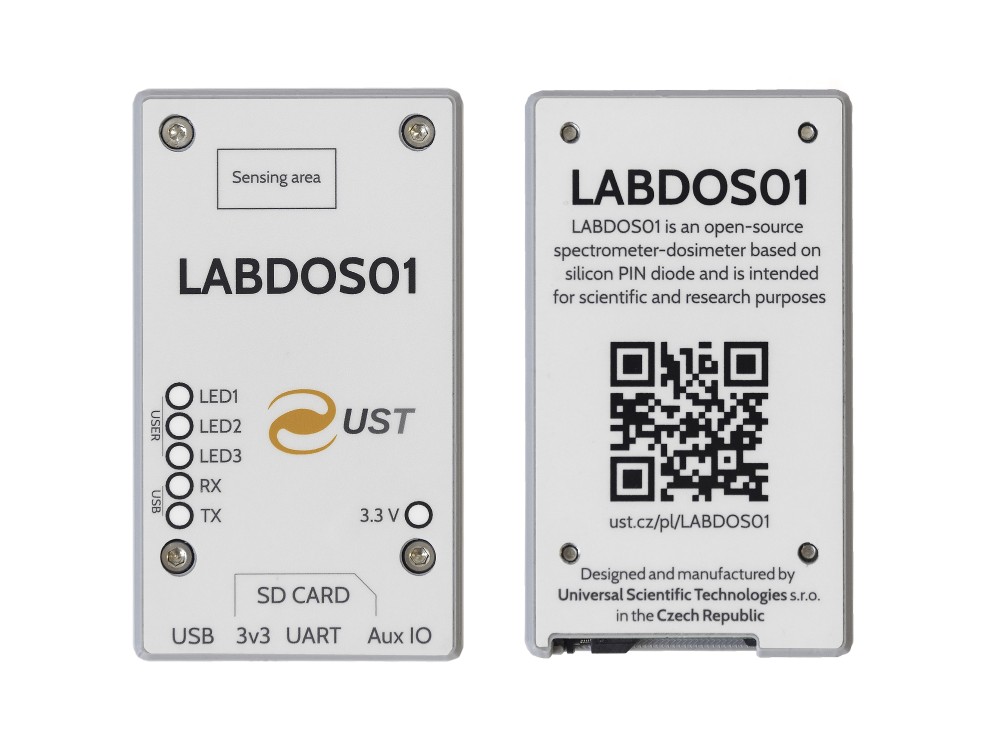 LABDOS01 is a lightweight portable dosimeter intended as experimental device for laboratory measurements. The dosimeter is connected via USB bus, through which it is powered and read-out. This minimizes the demand of skills required to operate the dosimeter.
This device should be used for experimental verification and planing before using our more sophisticated and application-specific devices like SPACEDOS, AIRDOS or GEODOS.
Interested?
Even if you have specific requirements or our products do not precisely fit your needs do not hesitate to contact us. We are ready to customize our products to help you find solutions to address your problems.